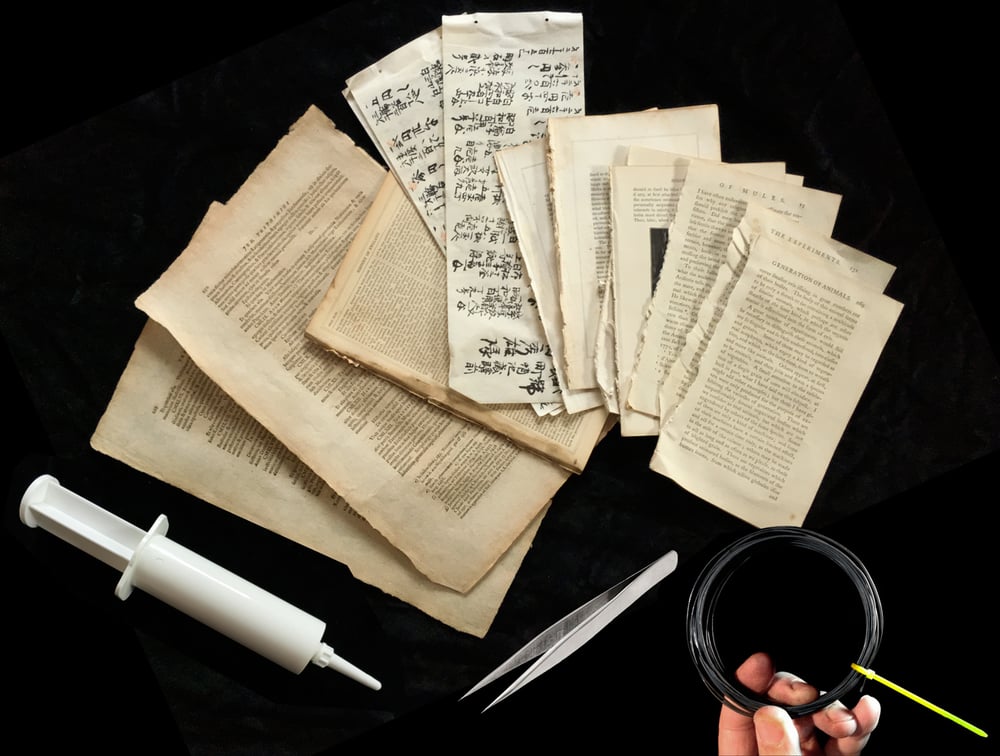 Paper It Over Package - A Kit for the Paper It Over Online Workshop
$

45.00
---
---
Paper It Over Package - A Kit for the Paper It Over Online Workshop
Here is the kit which can be purchased for my new online workshop 'Paper it Over: Collaging the Found Object.' The kit includes:
• Siliconized-acrylic caulking glue in a special capped applicator/storage syringe
• Antique paper pack - a manila envelope stuffed with antique papers from my personal stash - from the 1600s-1800s!
• Roll of 9mm (19gauge) steel wire
• Fine-point stainless steel tweezer
NOTE: Kits will begin shipping from Sydney in early June. You may purchase now and the kit will be shipped then!