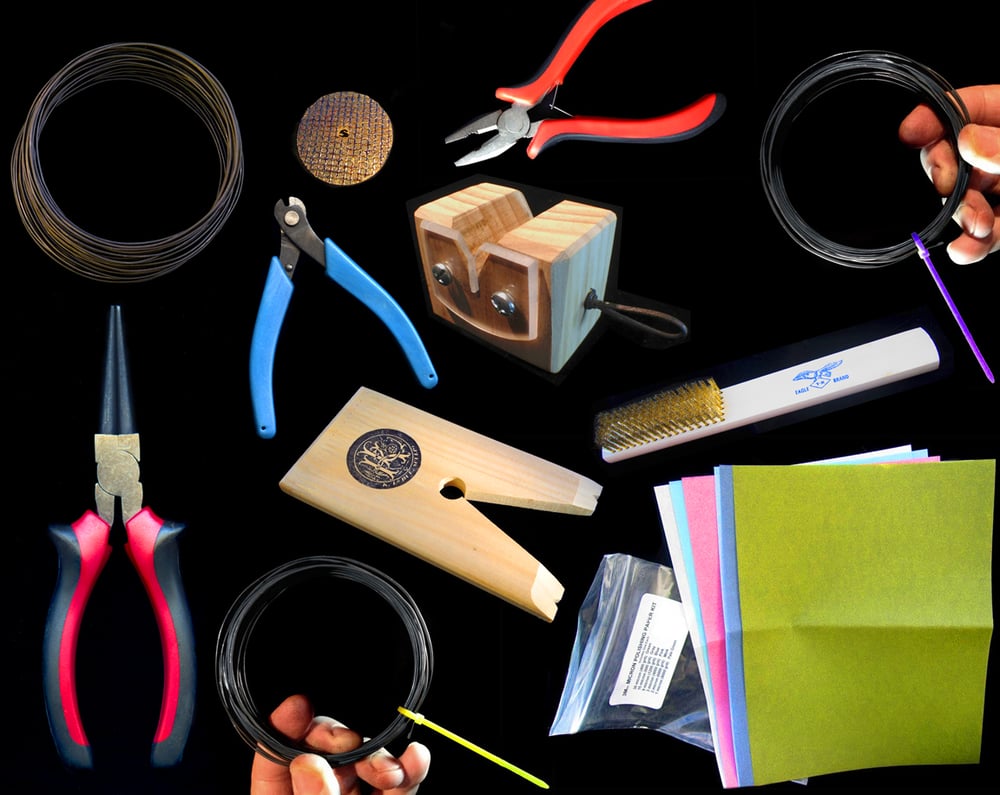 Steeling Beauty Package
$

170.00

/ On Sale
---
---
Here's a convenient grouping of tools I sell for the Steeling Beauty chain making class at a savings. (Note - there are other tools for the class that I don't carry, please refer to the supply list). Perfect for those who don't have any of these tools. Separately these tools would cost over $200, so you'll save more than $30 by ordering this package!
Package contains:
The Stuffsmith Portable Jump Ring Jig
Large Round Nose Pliers
Miniature Linesman Pliers
Memory Wire Cutter
Extra-Wide Bench Pin
Super-Fine Polishing Papers
Roll of 16-gauge steel wire
Roll of 19-gauge steel wire
Roll of 20-gauge steel wire
Perfect Wire Brush
Reinforced cut-off wheel
NOTE: For those in my Sydney Steeling Beauty workshop, this package includes a FULL roll of 1.57mm steel reo tie wire. This will not ship, but be brought by me to class (due to weight).